Resources > Blog
ConnectPath for Amazon Connect releases "Bring Your Own Channel!"
September 28, 2020
Bring your own Channel
ConnectPath implements a "'bring your own channel" that enables an enterprise to integrate any business process event with the Amazon Connect instance.   This enables business processes to be brought to the attention of any Agent or Queue in the Call center.   Some examples of where the ConnectPath Web Hook API can integrate with your Amazon Connect instance:
Health Care -claims processing, billing and collections,  Electronic Health Records.
Manufacturing –  Maintenance management, KPI tracking, Electronic Logging
Lending and Finance – Integration with LOS and LMS
Workflow and Task Management – Customer Onboarding,  Application processing
Systems Integration – Inbound Data Gateway, IT ticketing solutions,  CRM
BYOC is just another engagement TAB within the ConnectPath Agent dashboard like a voice, email or chat channel except that it now populates with "events" that require or assist an Agent or knowledge worker.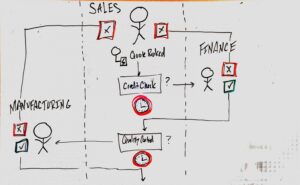 Bring your own SMS
Since its initial release this year, ConnectPath has always had an SMS channel as part of its omni-channel strategy.  Carriers throughout the world however, have very different requirements for sending and receiving text messages than the domestic US carriers.  This often results in legal requirements that are outside the scope of a technology solution.  ConnectPath would provide US based SMS facilities only as a result of the complexity of SMS in the international market.   To eliminate this constraint, ConnectPath now enables "bring your own SMS" which enable an enterprise to use any SMS carrier of their choice.
Historical Reporting
BYOC is also a reportable metric inside the ConnectPath Historical Reporting engine.
Play stump the Vendor our favorite game!
Do you have business process event that you would like to integrate with your call center?   Give us a call and let's talk it out.  Maybe you can stump us, but then again, maybe we can just implement your vision!