Amazon Connect
Amazon Connect
Made Easy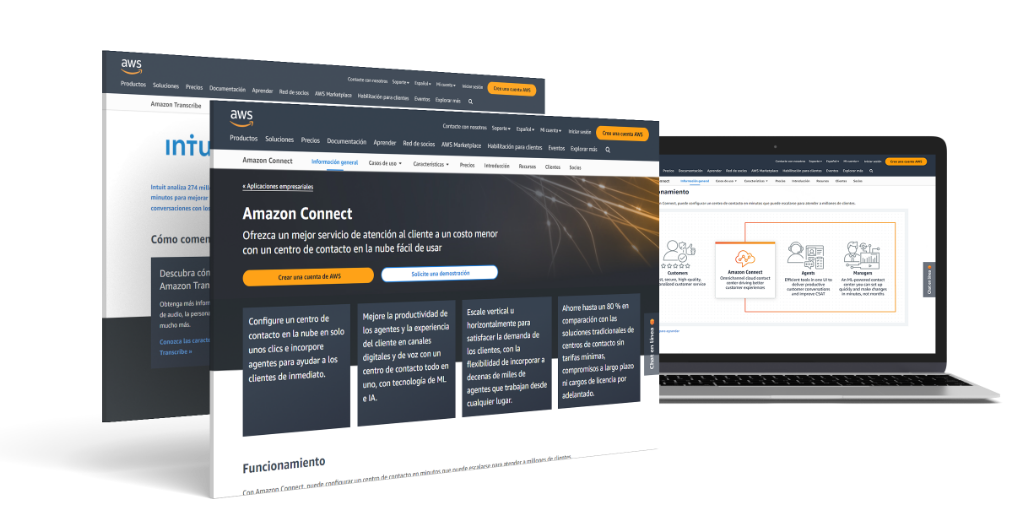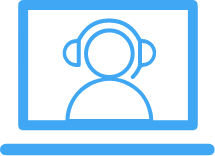 Amazon Connect is an easy-to-use omni-channel cloud contact center platform that helps companies provide superior customer service at a lower cost. Over 10 years ago, Amazon's retail business needed a Amazon Connect Contact Center that would give their customers personal, dynamic, and natural experiences which has become Amazon Connect.
Amazon Connect
Increase your customer obsession by migrating to the next generation of Amazon Connect Contact Center platforms, Amazon Connect. Amazon's platform is a cloud based platform that allows you to quickly build and deploy mission critical Amazon Connect Contact Centers. By leveraging the Amazon Web Services ecosystem of services such as Amazon Lex, Amazon Transcribe, Amazon Contact Lens and other services in the Amazon toolbox, we can build your next generation Amazon Connect Contact Center solution which decreases costs and increases your capabilities on a pay as you go model
CloudHesive also offers its Centricity platform powered by Amazon Web Services which will provide your operation with wall boards and data dashboards as well as a customized agent call control interface that can be customized to meet your needs. Centricity helps operationalize your Amazon Connect solution so that your internal team can get the benefits of Connect with out having to be a technical resource.
Leveraging Amazon
Web Services with
Amazon Connect
Contact Center platform with
Next Gen features out of the box
Amazon Connect Differentiators
100% Cloud-based– no contracts
Dynamic, personal, and natural contact flows
Self Service configuration with enhancements from Centricity powered by AWS
Open Platform - Salesforce CTI and Kustomer CTI integration
Part of the AWS ecosystem which drives innovation
No infrastructure or telecom ownership required
Global / High Reliablity / Redundancy platform
Any agent, Anywhere, Any time
Easy Setup and Management
Agents can start taking calls in just minutes with a web browser, headset, and a few clicks in the AWS Management console
The drag and drop Contact Flow editor allows you to create flows that define effective customer interactions without any coding or technical knowledge
The Centricity Customer Connect application which is powered by Amazon Connect provides the robust dashboards to manage a contact center at scale
Pay-As-You-Go
As an on-demand service, you pay for usage on Amazon Connect by the minute plus any associated telephony services.
There are no upfront charges for monthly fees or long term contracts for Amazon Connect
Amazon Managed Services can be deployed to easily manage your deployment and on going oversight of the platform and developing enhancements
Highly Scalable and Elastic
Easily scale your Amazon Connect contact center up or down, in response to business cycles, without worrying about seat licensing, minimum commitment contracts for telecom, and the other legacy contract issues.
Reliable
Amazon Connect runs on the AWS global infrastructure, making the service more available, fault tolerant, and scalable than would be possible with a traditional contact center platform. It also brings the power of the Amazon Web Services eco-system.
Amazon Connect Services Examples
Enterprise Integration
CRM (Salesforce, Kustomer, Proprietary)
ServiceNow
Enterprise Directory
Data Warehouse
Disaster Recovery
Legacy System of Record Integration