Customers Love and Trust ConnectPath
ConnectPath is a next generation Contact Center as a Service Platform.
Built in the cloud by CloudHesive, ConnectPath is powered by Amazon Connect and other Amazon Web Services. ConnectPath provides a full-featured agent and supervisor dashboard and a rich library of features. The ConnectPath platform is an agile, low-code-no-code scalable solution that can be deployed globally in minutes.
With an extremely affordable pay-per-use price point, extensive out-of-the-box capabilities and no need for custom development, ConnectPath is a low-cost Contact Center as a Service platform that can be deployed in minutes.
ConnectPath enhances the capabilities of Amazon Connect at a fraction of traditional contact center solutions.
Comprehensive OmniChannel Support
Visibility into all customer interactions regardless of the channel.
Outstanding Managability
Real-time agent and queue performance, advanced activity filtering, silent monitoring/coaching, recordings, broadcast announcements, flexible permissions and more.
Team Collaboration
Powerful features allow agents to check availability and quickly connect with click-to-chat or voice calls.
Built-In Integrations
Robust pre-built integrations with leading CRM solutions like: Salesforce, Microsoft Dynamics, Zendesk, Epic and more.
Increased Agent Productivity
Agents work faster and better with our integrated quick dialer, real-time team presence, click to callback and more. ConnectPath increases efficiencies within the contact center streamlining workloads using features like our integrated quick dialer, real-time presence indicators, click-to-call just to mention a few.
Enhanced Reporting
Real-time reports with statistics and key performance indicators (KPIs) to effectively manage and monitor your contact center.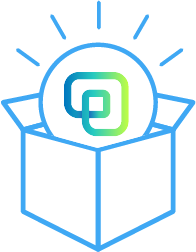 Standalone Contact Center
An out-of-the-box, enhanced Amazon Connect platform with the features that rival expensive custom development options.
View Pricing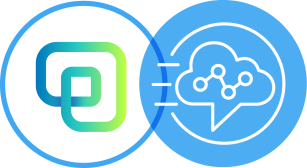 Enhance an existing Amazon
Connect contact center
If you're already running an Amazon Connect contact center, ConnectPath can give you an instant upgrade, adding a host of management features, dashboards, and productivity tools.
View Pricing
Why ConnectPath?
Comprehensive omnichannel Contact Center as a Service Platform (voice, text, chat, social and email).
All-inclusive licensing model.
Fixed-fee implementation available
No-code-low-code deployment
Exceptional time to value realization
Scales globally in minutes.
No installation or configuration required.
Powered by award winning AWS services.
HIPAA Compliant
Available in All Amazon Connect enabled regions.
24/7/365 support around the globe.
If you are considering a contact center as a service platform, we invite you to explore our free trial on the AWS marketplace. A ConnectPath subscription also includes 24/7 world-class support from the CloudHesive support team. ConnectPath is a clear choice if you are looking to modernize your contact center.
THE FUTURE OF CX IS HERE